Faith
In the following videoes Bishop Barron gives …
a) a beautiful, and at times an eye-opening  explanation of the Mass
and
b) a stunningly simple route to become a saint!!! click on the title, below …
Bishop Robert on the Mystery of the Mass
Bishop Robert on Sanctity and What Makes Us Holy
The Solemnity of the Immaculate Conception – 8th December  The dogma of the Immaculate Conception holds that Mary, the mother of Jesus, was free from Original Sin from the very moment of her conception. The Immaculate Conception of Mary is often confused with the virginal conception of Jesus. The feast was first approved by Pope Sixtus IV in 1476.
In 1830 St Catherine Laboure experienced a vision in which she saw Our Lady standing on a globe with rays of light emanating from her hands. The vision was surrounded by an oval frame on which were the words 'Oh Mary conceived without sin pray for us who have recourse to thee.'
In 1854, Pius IX solemnly decreed that 'the most Blessed Virgin Mary was, from the first moment of her conception, by the singular grace and privilege of Almighty God, and in view of the merits of Christ Jesus the Saviour of the human race, preserved immune from all stain of original sin. That is revealed by God and therefore firmly and constantly to be believed by all the faithful.'
Just four years later, in Lourdes, the 14 year old St Bernadette, who had very little education and would have know nothing of papal statements, began to experience a series of apparitions of 'a lady', When she asked her name, the Lady replied: "I am the Immaculate Conception."
Saint Bernard wrote of Mary: "If you follow her you do not stray; if you think of her your mind does not err; if you ask of her, you will not be disappointed; if you cling to her, you will not fall. If she be with you, all is well, and you will realise the truth of the words 'the name of the virgin was Mary.
——————————————————————–
Taize hymns used at Prayer Hour for Peace and Refugees
Ubi caritas et amor, Deus ibi est – click here to listen
(Where there is charity and love, God is truly there)
Oh Lord hear my prayer – click here to listen
 ———————————————————————-
In the booklet "Called to be a People of Hope"  the following guiding principle was proposed  ……

"We believe each person possess a basic dignity that comes from God, not from any human quality or accomplishment, not from race or gender, age or economic status. The test therefore of any institution is whether it enhances or threatens human dignity"
Perhaps we should assess ourselves and our parish against this guiding principle!
To this end the "Called to be a People of Hope" prayer is ....
"God our father open
Mass Times
Normal Mass Times resume –  from Saturday 26th December 2020
IN CLEVEDON,
At WEEKENDS Public Mass will be celebrated 
On Saturday 6.30pm and Sunday 10am 
ON WEEKDAYS Public Mass will be celebrated at 10am 

IN YATTON
Sunday at 8.30ams – and at 8.30am in Yatton
HOLY WEEK AND EASTER MASSES
Maundy Thursday – Mass of the Lord's Supper – 8pm

Good Friday – Celebration of our Lord's Passion – 3pm
Stations of the Cross led by the Friars – 7.30pm
Holy Saturday –  Morning prayer – 10am      Easter Vigil – 8.30pm
Easter Sunday Morning Mass   –  Yatton 8.30am,    Clevedon 10am

 ONLINE MASS – Saturday 6.30pm and Sunday 10am Masses are available by clicking >ofmclevedon< 

Parish On-line Community -updates available click here
ALTERNATIVE MEANS OF WORSHIP
In addition to your own personal or family prayers you might choose to 'attend' nass online at the following sites
https://stjohnsrcbath.org.uk/index.php (daily ay 10am) click here
https://www.josephfrancis.org/livestream  (daily at Noon) click here
herehttps://cliftoncathedral.org/ (daily at 9.30am) click here
When out and about – in England or Wales – whether visiting friends, touring, on holiday etc, you can find the nearest Catholic church and Mass times at …. http://directory.cbcew.org.uk/    
---
Regular Mass Times

The Immaculate Conception – Clevedon
Weekend Mass
–  Saturday at 18.30pm
–  Sunday   at 10.00am

Holy days of Obligation –  Mass at 10am  and  8pm

Weekday Mass at 10.00am 

Sacrament of Penance (Confession)
–  Saturday 10.30am until 11.30am and 5.30pm – 6.15pm

St Dunstan & St Antony – Yatton
Weekend Mass
–  Sunday at 8.30am

Holy days of Obligation
–  Mass 8pm on eve of the feast

Sacrament of Penance (Confession)
–  Sunday before Mass (on request)
Hymns at Home
Hymns at Home for 16th Sunday in Ordinary Time (18th July)
Dear Lord and Father of mankind
Praise to the Holiest in the height
The Lord's my shepherd
All over the world
Sacrament
July – the Month of devotion to the Precious Blood: One particular devotion in the Catholic Church connected to the Passion of Jesus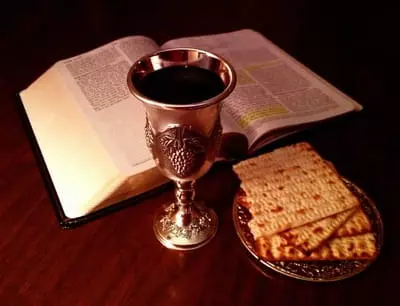 Christ is the honouring of his Precious Blood. It is a recognition of Jesus' sacrifice and how he spilled his blood for the salvation of humanity. Furthermore, this blood is made present through the gift of the Eucharist and is something we can consume at Mass, along with the body of Christ, under the appearance of bread and wine.

Over time the Church developed various feasts of the Precious Blood, but it wasn't until the 19th century when a universal feast was established. During the First Italian War for Independence in 1849, Pope Pius IX went into exile to Gaeta. He went there with Don Giovanni Merlini, third superior general of the Fathers of the Most Precious Blood. While the war was still raging, Merlini suggested to Pope Pius IX that he create a universal feast to the Precious Blood to beg God's heavenly aid to end the war and bring peace to Rome. Pius IX subsequently made a statement on 30 June 1849 that he intended to create a feast in honour of the Precious Blood. The war soon ended and he returned to Rome shortly thereafter. On 10 August he made it official and proclaimed that the first Sunday in July will be dedicated to the Precious Blood of Jesus Christ. Later, Pope Pius X assigned 1 July as the fixed date of this celebration.

After Vatican II the feast was removed from the calendar, but a votive Mass in honour of the Precious Blood was established and can be celebrated in the month of July (as well as most other months of the year). For these reasons the entire month of July is traditionally dedicated to the Precious Blood, and Catholics are encouraged to meditate on the profound sacrifice of Jesus and the pouring out of his blood for humanity.

Below is the opening prayer of the votive Mass, as well as an additional prayer that can be used as our own personal meditation or prayer during July.

O God, who by the Precious Blood of your Only Begotten Son have redeemed the whole world,
preserve in us the work of your mercy,
so that, ever honouring the mystery of our salvation,
we may merit to obtain its fruits.
Through our Lord Jesus Christ, your Son,
who lives and reigns with you in the unity of the Holy Spirit, one God, for ever and ever. Amen.

Admitted to your sacred table, O Lord, we have with joy drawn water from the fountains of the Saviour: O may his blood, we beseech thee, become within us a fountain of water springing up to eternal life.
Sacrament of Confirmation 2021 – if your child has just entered School Year 9 and wishes to join the confirmation office, please contact the parish office on 01275873205
First Holy Communion 2021 – if your child is entering Year 3 in September there was a preparation learning programme starting on Saturday 8th September – with an Enrolment Mass at 11am on Sunday 16th September – leaflets available from the Narthex or the Parish Office. -If you would like to enrol your child ,please contact
Fr Reg on 01275 873205
Baptism
Baptism is often called the gateway to the sacraments because baptism initiates you into membership of the church and begins your preparation for further sacraments.  To baptise means to immerse, so therefore when someone is baptised they are immersed into the life of Christ and become a new person.
If you are interested in having your child, or an adult, baptised please contact Fr Reg   tel 01275 873205
Reconciliation i.e. Confession
The Sacrament of Reconciliation, or Confession as it is sometimes known, is a very special sacrament.  It is where you come to speak to the priest and confess your faults
and failings that you may have committed in your life.   It is a repeatable sacrament and we are encouraged to come to confession regularly (at least once a year the church says). During Reconciliation the priest acting 'in persona Christi' is able to absolve sins and give a suitable penance.  If you are interested in you or your child preparing for "confession" contact Fr Reg unless your child's school is arranging to meet the need tel 01275 873205
The sacrament is available as follows …
Clevedon – on Saturdays from 10.30am until 11.30am and from 5.30pm until 6.15pm.
and/or
Yatton – on Sunday by request before Mass at 8.30am
The Eucharist i.e. Holy Sacrament (Communion)
The Eucharist is the source and summit of all Christian life.  It is a joyful occasion when we receive the Body and Blood of Christ.  The bread and wine brought forward at the mass are changed into the Body and Blood of Jesus Christ.  Through the celebration of the Eucharist, the mass, we are united with the liturgy of heaven and we have a foretaste of eternal life.
Children who are in school year 3 or above are eligible to start preparing to receive the sacrament – .the course for "First Holy Communion" in 2016 began in October 2015.If you have missed the start of the preparation course but would like to discuss the options available to you/your child please ring the parish office on tel: 01275 873205
A registration form is available from the parish office, by down-loading from the link below or from the back of the church.
Click on the link to view/print/download the First Communion Leaflet with Registration Form
————————————————————————
Confirmation

The Sacrament of Confirmation is the coming of the Holy Spirit.   As the name suggests it is a confirming of your faith.  You are anointed by a Bishop with Sacred Chrism after the laying on of hands and he says the sacramental words 'Be sealed with the gift of the Holy Spirit'.
 If you or your child wish to prepare for Confirmation please contact Fr Reg via the Parish Office on 01275 873205
 ————————————————————————-
Marriage
The Sacrament of Matrimony is between a man and woman and is the ultimate and joyous expression of love between the couple.   God created man and woman to an intimate communion of life and love in marriage.
If you are planning get married and are considering either our church in Clevedon or our chapel in Yatton please contact Fr Reg tel 01275 873205
NB. Marriage is not only serious from the viewpoint of the couple's relationship with each other it is also serious from a spiritual and civil law viewpoint too – with various documents needing to be gathered.  It isn important therefore, to contact the church office as soon as possible.
Please click on the link to view/print/download the Arrangements for Marriage .
————————————————————————–
Anointing of the sick

This is the new name for what we older ones used to know as "Extreme Unction". However it no longer is reserved for those on the verge of death but is a glorious blessing for anyone awaiting surgery or enduring illness or pain.
If you or a relative/friend wishes to receive this blessing you or they should contact Fr Reg tel 01275 873205
N.B. If you go or a relative need a stay into hospital, you have right to ask the ward to arrange a visit from a catholic priest or a Special Minister
—————————————————————————-
Requiem
During a requiem we give thanks for the life of the deceased and ask God to welcome them into the 'Kingdom of Heaven" – contact Fr Reg tel 01275 873205
Alpha/CaFE
The Alpha Course, now known simply as Alpha, is an evangelistic course that seeks to introduce the basics of the Christian faith – it is described by its organisers as "an opportunity to explore the meaning of life.  Alpha was started in 1977 at Holy Trinity Church, Brompton, London and is organised as a series of sessions over 10 weeks, typically each session starts with a meal, followed by a talk and then discussion in small groups. The talks aim to cover the basic beliefs of the Christian faith.
To widen its appeal the courses focus upon aspects of the Christian faith on which all denominations are in general agreement. Fr Raniero Cantalamessa, " a member of the OFM Capuchin said, "What unites us is infinitely greater than what divides us." Many individual churches encourage their members to embark on follow-up courses of their own. (See CaFE below).
Alpha is conducted in Clevedon through CTIC and a course is about to conclude. We will give the dates and venue of the next course when the dates are available.
For more details please take a leaflet from the back of the church or contact the parish office on tel 01275 873205 or email here
——————————————————————–

CaFE – i.e. Catholic Faith Exploration is intended for those Catholics wishing to further develop their faith and understanding – for more information click on the link –  http://faithcafe.org/pages/about-us
The video modules run by lay people under the authority and guidance of the Parish Priest. They will help Catholics become more enthusiastic about their faith, grow in their relationship with Jesus Christ, draw new life from the Sacraments and from Scripture and encourage them to share their faith with others. The groups will also build up the Parish community. The essence of CaFE groups is three fold: community, discipleship, and faith sharing.
Papal Encyclicals & Bishop's Letters
30th November 2021  Bishop Declan's Pastoral Letter  – Honouring Sunday – to hear or read the letter

click

here
3rd October 2020 – Pope Francis' encyclical 'Fratelli Tutti'
– for a summary of the encyclical – click here
– for the full text of 'Fratelli Tutti- – click herePope Francis' prayers

"Strong in the face of Tribulation" – a downloadable book of Pope Francis' prayers click
here
——————————————————————————————Papal Monthly Intentions
Click here to see and hear the Holy Father's monthly intentions
Papal "Urbi et Orbi" April 2020 – for full text and video – click here
Papal Encyclicals, Exhortations etc
Brief descriptions and links to these are given below … 
Letter to the People of God – issued 27 August 2018 may be read here
Gaudete et Exultate – The call to Holiness April 2018
this exhortation seeks to be a practical and useful in modern times,  not an academic text. Its goal is "to respond the call to holiness in a practical way for our own time." Gaudete et Exultate encourages us to take inspiration from the 'Saints next door' – people who may not be officially canonised but can be decisive in bringing about change.
For a summary click here
For the full text click here
Laudato Si (Praise be to you) – June 2015
In this encyclical, subtitled "On care for our common home", Pope Francis critiques consumerism and irresponsible development, he laments the destruction of the environment and global warming, and calls all people of the world to take "swift and unified global action".
For more information and a summary (albeit a long one) click here
Evangelii gaudium – Nov 2013 subtitled "The Joy of the Gospels" – summary
This encyclical touches on many of the themes of Francis' papacy, including obligations on Christians help to the poor, and also the duty to establish and maintain just economic, political, and legal orders. Francis asks how "it is not a news item when an elderly homeless person dies of exposure, but it is news when the stock market loses two points? He calls for an "ecclesial renewal" and is critical of the over-centralization of church bureaucracy, poor preaching, and excessive emphasis on doctrine.
For a summary of Evangelii Gaudium click here
For the full text of Pope Francis' encyclical "Evangelii Gaudium"  (i.e. The Joy of the Gospels) click here
——————————————————————————————–
For details of other encyclicals see http://www.cliftondiocese.com/encyclical
Gospel & Homily
The Gospel and Homily of our Sunday Masses can be watched on You Tube at OFMClevedon – click here
Prayer Groups
Pope Francis' Prayer Intentions
Using the new Papal Video Initiative we are all able to share in the monthly intentions of the Pope, thereby adding our prayers to his.
Click the link to see/hear Pope Francis' monthly intentions …  http://www.cliftondiocese.com/faith/popes-monthly-prayer-intention/
Nine Days of Prayer (Novena) starting on 5th November leading up to The Day for the Poor (Sunday 14th November)
PRAYER
Here is a link to a wealth of prayer resources – click here
Greyfriars Prayer Group @ Immaculate Conception Church,
We normally meet @ Greyfriars Hall, on Monday mornings, after the 10am Mass i.e. 10.30 for 10.45am start. Our prayer group sessions consist of Hymns, Prayers, Quiet and Sharing – we finish with tea and coffee and end at 12.15-ish!! All are welcome!
As we sometimes meet elsewhere, please contact Neil Quinn on (01275) 343 763 for more information.
N.B. The prayer group is "resting", and will continue to do so until we meet again on Monday 11th September
– also see "Renewal" Diocesan Website: http://www.cliftonrenewal.org.uk/
————————————————————————————
Meditation Group
"The all-important aim in Christian meditation is to allow God's mysterious and silent presence within us to become more and more not only a reality, but the reality which gives meaning, shape and purpose to everything we do, to everything we are!
The Meditation Group meet weekly and welcomes anyone interested in learning the John Main Method .
Contact Patrick Dillon for further information  – telephone 01275 794094
N.B.  John Main OSB (1926 – 1982) was a Roman Catholic priest and Benedictine monk who presented a way of Christian meditation which utilised a prayer-phrase. In 1975 he began Christian meditation groups which met at his monastery in West London these ultimately led to the World Community for Christian Meditation (WCCM).
————————————————————————————–
St Anthony's Devotion Group
The "Devotion of the Nine Tuesdays" was begun in 1617 and the novena has continued in its devotion to St Anthony of Padua ever since.  St Anthony died, in Padua, on Friday13th July 1231. The following Tuesday his remains were taken to the Franciscan Church. The funeral procession became a great triumph because of the many miracles worked on the way. From then on Tuesday became a day of special prayer and devotion to St Anthony.
The group meets at 7.30pm every Tuesday evening for rosary, hymns and prayers. The devotion session ends with the opportunity for those who wish to venerate the relic of St Anthony.
New members to the group are always welcome as are visitors who wish to gain first hand experience of the "Devotion of the Nine Tuesdays"
Contact: Patrick Tossell on Tel : 01275 342515
Further information is available from http://missionbell.homestead.com/anthonycustoms.html
Prayer Requests
Your prayers are requested for – Fran Bainbridge, Pat Boucousis, Rosemary Tozer, Margaret Norris, Norah Gorman, Pam Dingley, Peter Shelley, Ryan Rees, Dominic Shelley, Colin Hall, Jo Hickey, Maureen Youde, Christopher Browne, Pepita Golledge, Carmelo Scuncio, Janet Mages, Christopher Harris, Christopher Simpson, Katerina Nash, Gordon Brooks, Sheila Wakefield, Maureen Custance, Fred Youde, Elizabeth Dillon, Elisabeth Loveridge, Noelle Bigwood, Mary Elizabeth, Yvonne Vann, John McCarthy, Baby Zeniah, John & Vita Jenkins, Neil Rees, Seamus, Mulholland, and Honore Ahearne  
​Also, please remember, in your prayers, John Howe whose funeral will be held on Mon 30th May at 11.30 am, and Veronica Kirkham a Yatton parishioner who died on Wednesday 11th May….

.   

May they rest in peace.

Please also let us pray for those whose anniversaries occur hereabouts.